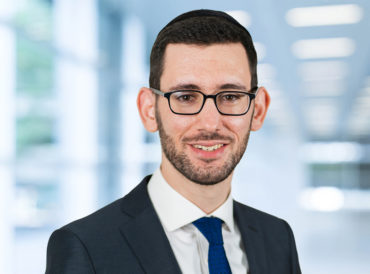 Adam Witkin is an attorney with Abramson Labor Group. A native of Los Angeles, California, Adam has worked as a plaintiff's lawyer since earning his J.D. at Loyola Law School | Los Angeles, and is committed to the protection of the rights and interests of individuals who have been harmed by the wrongful acts of others.
As early as law school, Adam focused his work experience on helping those who need it most. As a volunteer at the law school's Center for Conflict Resolution, a non-profit which aids many indigent, marginalized, and under-served communities in Los Angeles County, he assisted by providing conciliation services in a wide variety of cases, including landlord-tenant, consumer-merchant, and employment disputes. He also served as a student mediator, where he received mediation training that satisfies the Dispute Resolution Programs Act.
After passing the Bar, Adam worked tirelessly on behalf of hundreds of wildfire victims throughout Southern California, including those affected by the 2017 Thomas Fire in Ventura and Santa Barbara counties and subsequent debris flows in Montecito, California as well as the victims of the 2018 Woolsey Fire in Los Angeles and Ventura counties.
At Abramson Labor Group, Adam helps employees with myriad employment issues, including wrongful termination, sexual harassment, discrimination, retaliation, and wage and hour law.
Adam attributes his success to his desire to support and advocate for those in need. He spends quality time building a relationship of trust with each of his clients, and respects the trauma his clients and their families have been through. His zealous advocacy leads his clients to obtain the best results possible.
Adam is a member in good standing of the State Bar of California. Outside of work, Adam enjoys spending time with his wife and children.