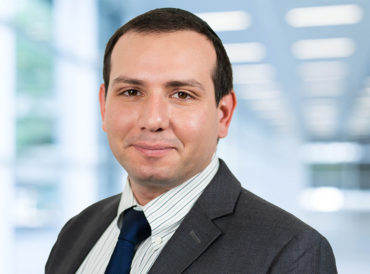 Simon Gabay holds a B.S. in Accounting from California State University, Northridge and a J.D. from Southwestern Law School.  
While in undergrad, Simon started fighting for the little guy. After spending his first internship working at a tax litigation firm representing individuals against state taxing agencies. His practice area encompassed negotiating settlements, resolving tax liens, and drafting motions for appeals and tax court. He used his experience to volunteer in the Low-Income Taxpayer Clinic at California State University, Northridge and assist low-income individuals in resolving tax debts and preparing their taxes.  
After he graduated law school, Simon volunteered his time as Pro Bono Counsel at Bet Tzedek Legal Services in their Low-Income Taxpayer Clinic as well as in Public Counsel's Bankruptcy Clinic at the Edward R. Roybal Federal Courthouse. During his time at Bet Tzedek, Simon spent his time honing his negotiation and argument skills in appearing in conferences with IRS Agents, Appeal Officers, and FTB Appeal Officers on his clients' behalf. Additionally, while in the Bankruptcy Clinic, Simon assisted individuals with a wide range of bankruptcy and debt issues seek relief from creditors so that they could move forward with their lives. Due to his diligence and work ethic, Simon was made the interim directing attorney for the Bet Tzedek Legal Services in their Low-Income Taxpayer Clinic. During this time, Simon represented dozens of individuals in cases in tax court in addition to being part of the Trial Calendar Call where the court would appoint Simon to represent individuals in the court who did not have counsel. Additionally, he worked closely with the Employee Rights  and Immigration Programs in reviewing tax and wage and hour legislation that impacted the rights of individuals that the firm represented.  
After one year of volunteering his time, Simon worked with several law firms to provide support in drafting motions, processing service and appearing in court on their behalf.  
Simon went to law school to help those in their fight against powerful organizations. At ALG, Simon leads a team of attorneys and works with clients to get the best results under the law. 
Outside of work, Simon spend his time with his family, friends and exploring Los Angeles.  
Simon is a member of the California State Bar, United States District Court, Central District of California, and United States Tax Court.